Who created Lingopolo?
My name is Hugh, and I am the creator of Lingopolo.  I am working as a software developer of websites, but I am also a student of Thai; this website began as the combination of those two things.  Many of the Thai recordings are taken simply from my real lessons with my teachers.  I am the number one student user of the website, using it for my own language study, and changing the website to be the language website that I want.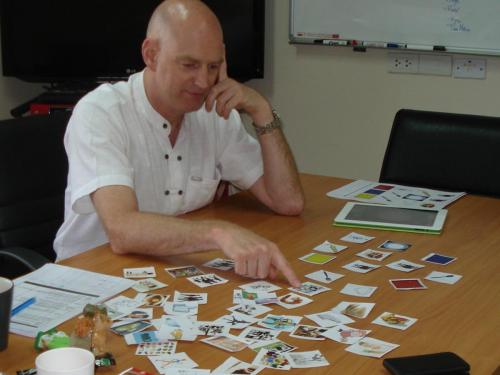 The picture shows me in 2013 in an actual lesson with Khruu Aun.